Hits: 9

Dear Friend,
Yesterday, the White House announced the United States is withdrawing from the Paris Accord, a global agreement between more than 190 countries meant to protect our climate.
Climate change is real and won't be wished away by denial. This pollution is a plague on our planet and a threat to our children's future.
Regardless of Washington's action, New York remains committed to meeting the standards of the Paris Accord.
That's why, along with California and Washington State, I have announced the formation of the United States Climate Alliance, a coalition that will act as a forum to sustain and strengthen existing climate programs and implement new programs to reduce carbon emissions from all sectors of the economy.
If Washington won't act, New Yorkers must. Add your name now if you're ready to fight and protect our climate >>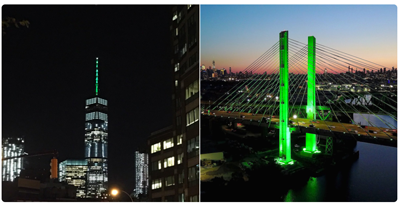 I have announced a $1.65 billion investment in renewable energy and energy efficiency – the largest ever procurement of renewable energy – and a measure that combined with our earlier efforts will create 40,000 jobs by 2020.
This commitment builds on the investments we have already begun to make, including reducing greenhouse gas emissions by 40%, and generating 50% of our electricity from renewable sources by 2030, and investing in offshore wind projects to power 1.25 million homes – the largest commitment in U.S. history.
As the federal government abdicates its responsibility — at the expense of our environment and economy — I refuse to abandon New York's climate goals.
We will continue to step up and advance a clean energy future. Can I count on you to pledge support for the U.S. Climate Alliance and the fight to protect our climate? Sign the petition now.